Ancient Oaks RV Park
Your Rockport Texas RV Camping Destination for fishing and easy access to the beach!
Campers at Ancient Oaks RV Park can enjoy a full array of activities from outdoor recreation to planned activities. The heated swimming pool and inviting Jacuzzi are waiting for you after a day of exploring nearby Port Aransas, Corpus Christi, or the Texas Gulf Coast!
Our facilites include boat parking, shuffleboard, horseshoes, and a pool room with TV, and a gathering area. We have just completed a brand new 7,000 square foot Pet Park, where you can allow your pets to run free.
There are plenty of activities for Winter Texans as well: enjoy card games, dominoes, crafts, and bingo. There are also special meals planned including potlucks every Monday night, Ladies Lunch, Men's Breakfast, and holiday celebrations.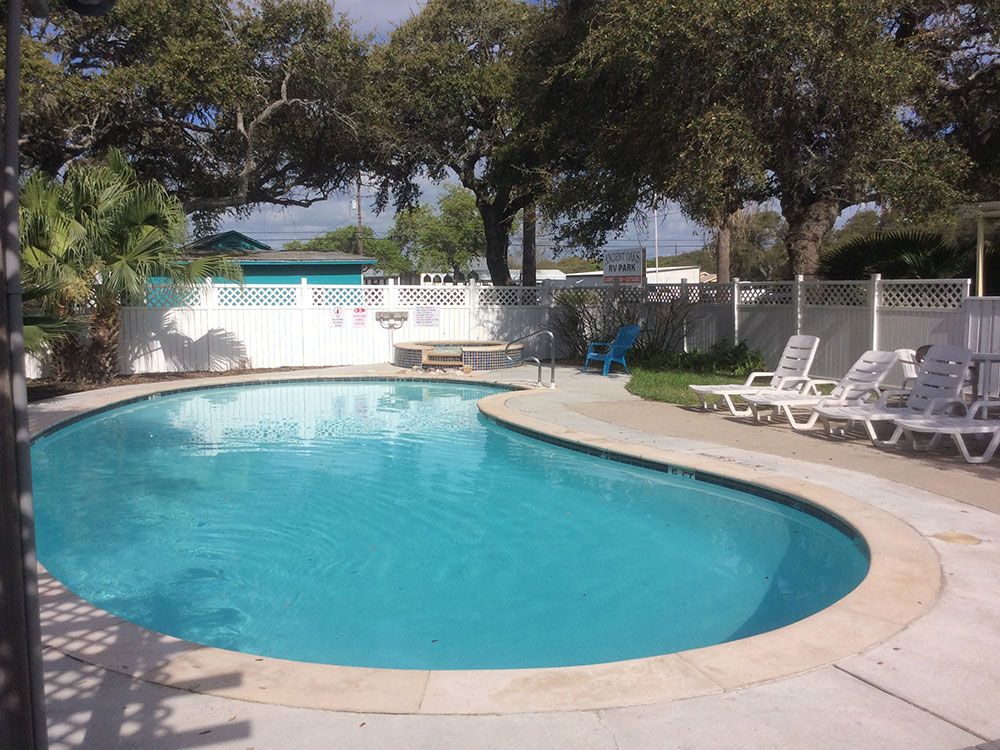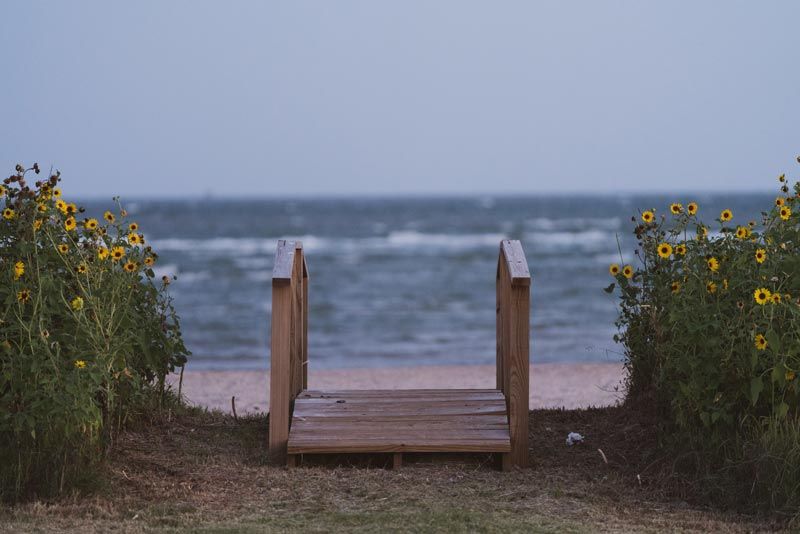 The Rockport-Fulton and Texas Coastal Bend area offers plenty of activities and exciting attractions. Visit museums, beaches, state parks, fishing piers, and enjoy the excellent shopping and variety of restaurants. See the longest fishing pier in the world at Copano Bay Causeway, or visit a 2,000 year old oak tree at Goose Island State Park.
Shop in over 60 shops and eat seafood fresh off the boats in one of the amazing eating establishments. You can even take a boat cruise in the Gulf of Mexico. The opportunities are endless!
Come and experience the famous southern hospitality and all that the Rockport-Fulton area has to offer Winter Texans.
Year Round Adventure in Rockport TX
Explore the Texas Coastal Bend Area
Ancient Oaks RV Park invites you to park your RV just a short drive to Aransas Bay and enjoy the best camping in the Rockport-Fulton, Texas area.
Whether you're visiting the area, or on your way to other vacation destinations, you'll find that Ancient Oaks RV Park offers beautiful grounds, a family-friendly atmosphere, and many amenities.
Bring your golf cart to ride down to the beach or go fishing. We're conveniently located in the Texas Coastal Bend area.
Miles from Corpus Christi
Here's What Our Recent Guests Are Saying:
Hugh G.

Excellent job. Workers got up early to see us off very early. Not one thing out of place. Low rates good service. This place has exceeded our expectations. Our group of rvs know about good rv business and the bad ones. We all have years of experience and appreciate the good things. - 8/11/2019

Leo K.

Love this place. Had a year rou d spot here. Then hurricane destroyed trailer. Have just bought new one. Pulled it here. Plan on staying for years. Park always upkept. Pool always cleaned. Bathrooms and showers clean. People that stay and work here always polite. Minutes from pier and beach. Great place to stay. - 7/20/2018

What is there to do?
Rockport, Texas Attractions:
Fishing
Guided or Unguided Fishing on the Texas Gulf Coast is nature at it's finest.
Restaurants
Try something new, or enjoy an old favorite at a nearby restaurant. Ask for a recommendation and we'll help you find the tastes you're looking for.
Visit Rockport
Wander downtown through over 60 shops and if you enjoy seafood, experience fresh fish off the boat at a local restaurant!
Outdoor & Adventure
Padre Island National Seashore and  Aransas National Wildlife Refuge are each just a few minutes away for hikes, exploring, and spotting wildlife!
Corpus Christi, TX
Don't miss Corpus Christi! Only 30 miles from Ancient Oaks RV Park makes it a great day trip or overnight getaway.
Family Fun
Spend a day fishing as a family, relaxing on the beach, or take a day trip to to a theme park in San Antonio!
Relax with your RV on the Texas Gulf Coast
We'll save a site for you!
Ask about our Good Sam Rates